COMMERCIAL AND RESIDENTIAL ELECTRICIANS IN GRAND JUNCTION CO
Serving Grand Junction CO for over 40 years
Locally Owned and Operated
24 Hour Emergency Service
Bemis Electric is now offering flat rate pricing, this means your bill will never be a surprise!
Give us a call today to set up an appointment for a complementary quote on those projects you want to have completed. For smaller projects, we may give you an estimate over the phone and then disclose the flat rate at the time we arrive for service. You can decide to proceed or cancel knowing exactly what to expect to pay.
*Flat rate pricing does not apply to emergency calls or diagnostic service calls; they will be billed at time and material rate as it is not feasible to determine an exact cost.
Electricians in Grand Junction CO
Bemis Electric have been your local electricians in Grand Junction CO for over 40 years. We provide electric services in the Grand Junction area, Mesa County, Delta County and beyond. At Bemis Electric, we are available when you need us most, 24 hours a day, 7 Days a week. You can count on quality electrician service for your residential electric projects and commercial electrician needs.
When it comes to electrical work in Grand Junction, the electricians at Bemis Electric are ready to help with quality and professional service. Our Grand Junction based electricians are hand-selected to assist you with any of your electrical issues. Our licensed and insured electricians bring unsurpassed experience and training to provide you with exceptional service. Electrical panel repair, replacement, home re-wiring and electrical troubleshooting services and commercial electrician services are only a few of the electric services we will provide solutions for.
Give us a call at (970) 241-1426 to schedule an appointment with one of our professional electricians. You are also welcome book an appointment with one of our electricians online or visit our Grand Junction office at 2471 Riverside Parkway, Unit B, Grand Junction CO 81505.
COMPLIMENTARY ESTIMATES
FOR SERVICE UPGRADES AND MEDIUM SIZED PROJECTS
Trusted Electricians in Grand Junction CO
Bemis Electric Service Area
Bemis Electric
2471 Riverside Parkway, Unit B
Grand Junction, CO 81505
(970) 241-1426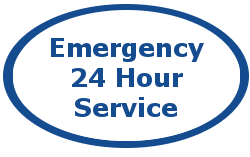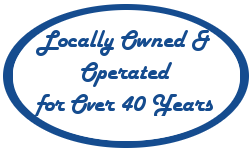 Bemis Electric Business Hours
Monday Open 24 hours
Tuesday Open 24 hours
Wednesday Open 24 hours
Thursday Open 24 hours
Friday Open 24 hours
Saturday Open 24 hours
Sunday Open 24 hours
Commercial Electrician
Residential Electrician Repairs & Installations
Locally Owned for Over 40 Years
24 Hour Emergency Electric Service